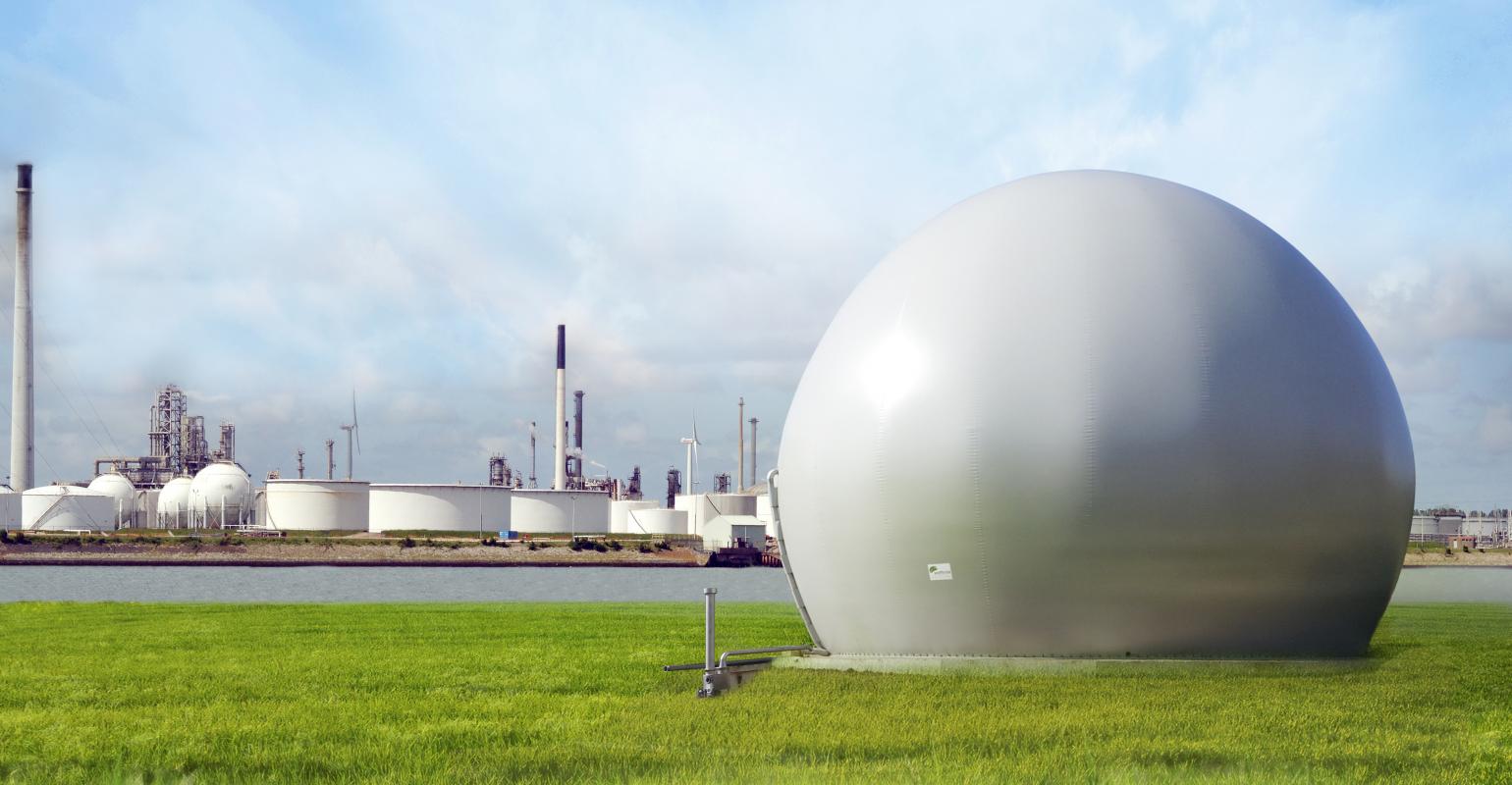 Flexible gas storage, for both temporary and long-term biogas storage.
The gas buffer has been developed for the storage of various gas types. A gas buffer also enables the conditioning and mixing of the gas.
The use of double membrane technology ensures a flexible gas storage volume. Our wide range of gas buffers provides for an efficient construction for the most diverse storage criteria and project objectives.
Advantages
- STORAGE OF LARGE QUANTITIES OF GAS FROM 50 TO 30,000 CUBIC METERS
- EASILY ACCESSIBLE SERVICE BOX
- PROJECT-SPECIFIC FORMS AND DESIGNS POSSIBLE
- HIGH OPERATING PRESSURES TO 5 - 70 MBAR DEPENDING ON THE DESIGN
- COMPLETE INSTALLATION INCLUDING BLOWER, GAS INLET/OUTLET, PRESSURE RELIEF VALVES AND SENSORS
- SHORT DELIVERY AND INSTALLATION PERIODS
Please get in contact for more details, site visit and quotation.