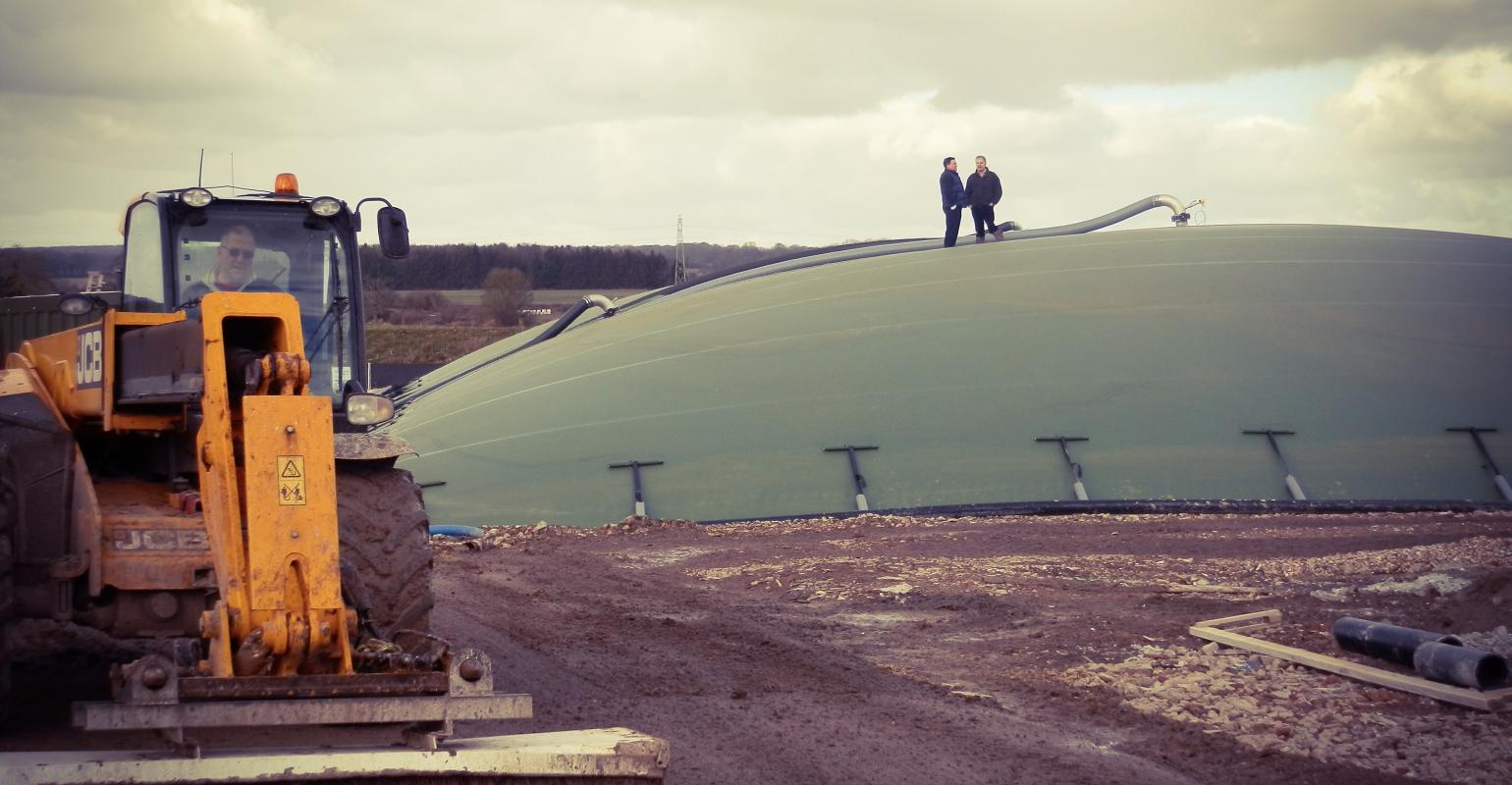 Environmentally friendly flexible digester, a single skinned combined biogas substrate and gas capture storage system, which can also be used as a manure and digestate endstore for ammonia and methane capture.
The Combibag is a flexible storage for 1,000m3 to 7,500m3 of substrate, manure and digestate, which captures the gases released during the digestion processes.
They can be installed as a primary or secondary anaerobic digester, of even as a tertiary covered digestate lagoon to capture those last tails of gas production.
Covering your digestate end store reduces ammonia emissions and holds them in the digestate as ammonium, which is readily available for uptake by plants. Ammonia is agriculture and farming's most harmful and proliferant air pollutant, it makes up 88% of the UK's total ammonia emmisions. 
The relatively low investment, fast installation and landscape-friendly appearance are the main advantages.
No concrete walls = low cost & low carbon
For full technical specifications visit www.wiefferink.nl/en/combibag/
- LARGE, FLEXIBLE STORAGE WITH GAS CAPTURE
- AVAILABLE NOW IN AWARD WINNING NEW CIRCULAR DESIGN (LARGER GAS STORAGE VOLUME AND HIGHER PRESSURES)
- SIMPLE PERMIT PROCESS; SOMETIMES NOTIFICATION IS SUFFICIENT
- FAST DELIVERY AND ASSEMBLY
- LANDSCAPE-FRIENDLY DUE TO LOW PROFILE AND GREEN COLOUR
- LOW INVESTMENT COSTS
- 5-YEAR WARRANTY
Please get in touch for more information, a site visit or quotation