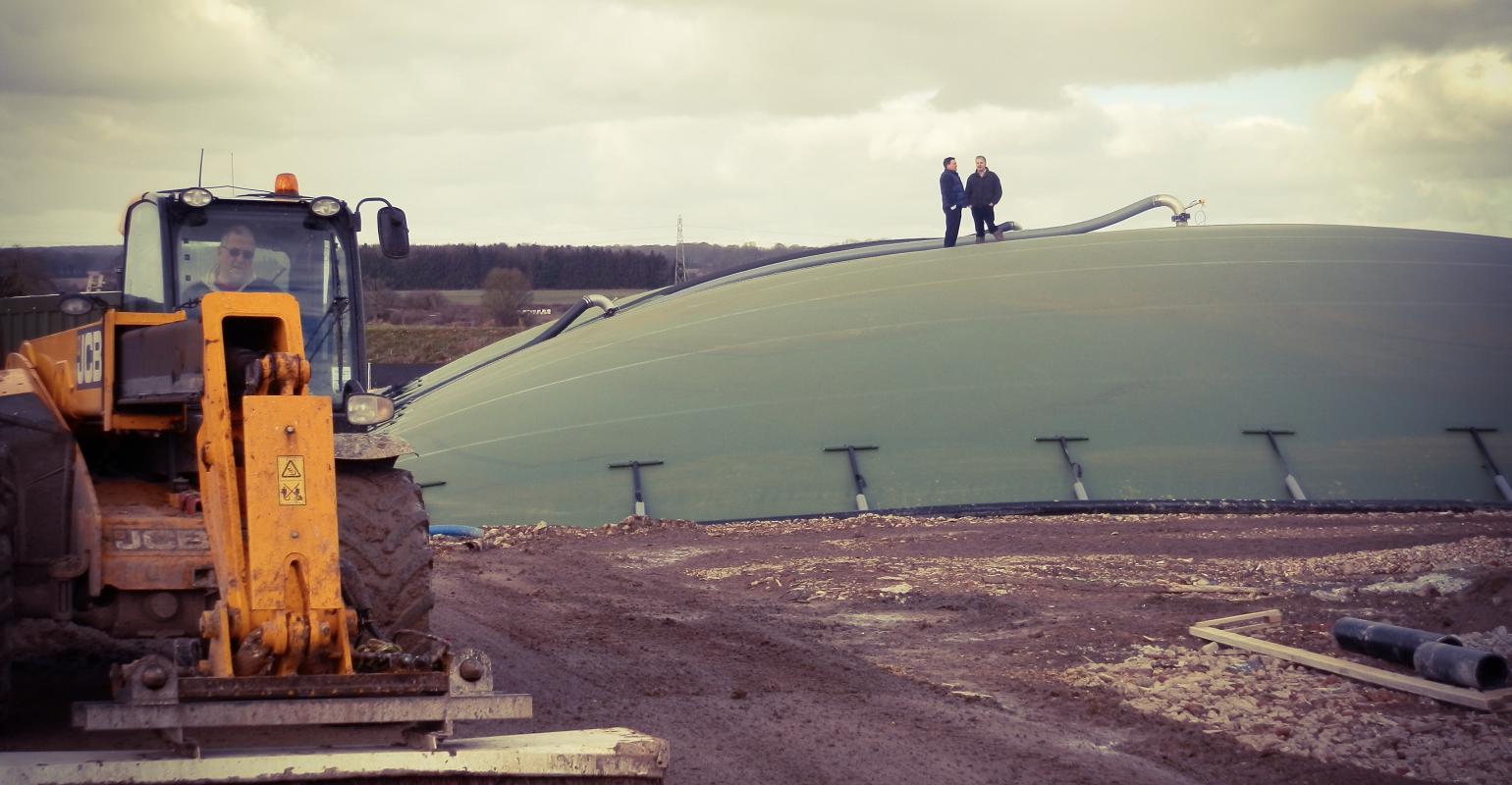 Environmentally friendly flexible digester, a single skinned combined biogas substrate and gas capture storage system, which can also be used as a manure and digestate endstore for ammonia and methane capture.
The Combibag is a flexible storage for 1,000m3 to 7,500m3 of substrate, manure and digestate, which captures the gases released during the digestion processes.
They can be installed as a primary or secondary anaerobic digester, of even as a tertiary covered digestate lagoon to capture those last tails of gas production.